UPAK Mobile-Storage Units Offers Indoor, Out Of The Weather Loading Dock Facilities
Regardless of whether you have moved out of a three bedroom home, townhome, condo, apartment, or office, UPAK Mobile-Storage , located on Annacis Island, has a Vancouver storage unit just right for you. Dimensions are sized according to your anticipated needs, monitoring is reliable, and quality control is guaranteed. Just take a look at the many options you have to choose from.
4,5'x7'x7 (Size 31 SqFt Half Size): Small furniture, boxes, clothes, documents
7'x9'x7' (Size 63 SqFt Full Size): one-room apartment, office furniture, documents
Custom-sized storage spaces are also available.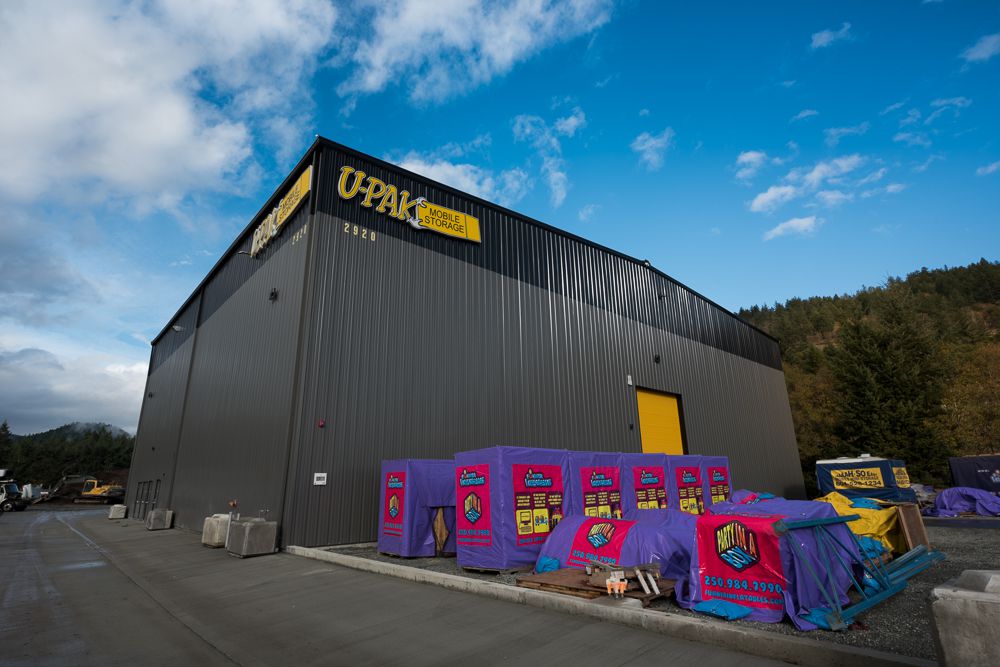 We are fully aware that not every client has the same needs. Some people have very unique requirements that go beyond the parameters of the average Vancouver storage unit. For these individuals, we offer custom spaces in a variety of dimensions. Ask a manager for details about these options.
The privacy of your Vancouver storage unit is so important to us that we offer an individual door alarm.
Do not go driving around town looking for a lock to guard your possessions. We have locks you can purchase here. You can also take an extra step in protecting your items by renting a unit with an individual door alarm. Not only does this help to prevent intrusion from strangers, but it also ensures that unauthorized family members or employees cannot access your items without your express consent.
To give you peace of mind about leaving your valuables with us, insurance information is available at the front desk.
Many clients—both commercial and residential—prefer to protect themselves with the extra safeguard of insurance. Information is available at the front desk. Each Vancouver storage unit is 100 percent climate-controlled.
Our part of the world experiences scorching summers and variable winters that can unexpectedly plummet temperatures below freezing in a matter of hours. Humidity is a constant breeding ground for mold and mildew that can ruin furnishings and valuables. That's why our entire building is 100 percent climate controlled with dry, filtered air maintained at median temperatures year round.
You can also store your boat, RV, or additional vehicles at UPAK Mobile-Storage .
Both residential and commercial clients often have several vehicles that need storing. Many families have a second car, truck, boat and RV's that need storing during times of transition, or need extra garage space. Regardless of your vehicle type, UPAK Mobile-Storage in Vancouver has a place to store it. Ask a manager for more information.