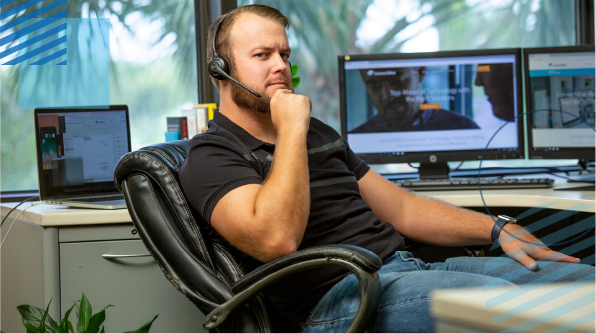 Managed Services is a term which is usually coined to refer to a proactive management of a business or organization's IT assets. Generally, such kinds of services are offered by a third party, otherwise known as MSP or managed service provider, on behalf of the customers. There is actually a big distinction that sets an MSP apart and this is the proactive rendition and delivery of services, as compared to traditional and reactive information technology services which are known to be existent for decades now.
The Characteristics
Such services which are managed through outsourcing become more understandable when you take the time to determine and learn about their characteristics. The following are the typical and distinguishing characteristics of MSPs:
They have some composition or form of a Network Operation or NOC service

Offers a help desk service

Have the ability to manage and monitor all or almost everything for the customer

Compared to a reactive IT service provider, MSPs work proactively maintain and manage objects for the customer

Solutions are delivered with a predictable billing type or model, allowing the user to have a clearer picture and understanding about how much he is going to pay for the availed services.
The Specialties
While it is true that MSP sounds to be very generic to others, you have to take note that there are various types of MSPs that deliver and render specific services to certain types of users or customers. Some of the most common types of MSPs include the following:
Security management

Storage management

Server management

Hosting management

Desktop management

Applications management

Mobile device management
The Vertical Markets
Obviously, different kinds of services can be seen around in the global market. However, you have to take note that when it comes to MSPs, there are also various types of vertical markets that need to be considered as well. The following are some of the most common markets that highly make use of MSPs:
Banking

Financial service providers

Legal

Healthcare, etc.
However, with the tough competition that's taking place among businesses and companies around the world, the use of managed services have truly become eminent. As of today, thousands and thousands of businesses, companies and organizations make use of such services to ensure potential success overtime.
So whether you are currently running a small, medium or large business organization, rest assured that your success rate will absolutely increase with the right provider of MSPs